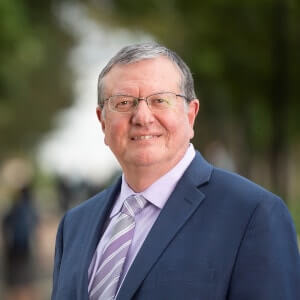 Ali Dastmalchian
As the much-acclaimed dean of three business schools in Canada over the last 20 years, Ali touched the lives of thousands of students, colleagues, and community members across Canada and the world in deeply positive ways. Ali was widely respected in Canada and internationally for his extraordinary leadership and research abilities.
As dean of the Beedie School of Business, he championed a vision for SFU Beedie of teaching and learning powered by world-class research, meaningful community engagement, and a global outlook. Ali dedicated his career to promoting excellence in management education globally.
Most of his career was spent at the Gustavson School of Business, at the University of Victoria, where he was one of the founding faculty members in 1990. He served as dean between 2002 and 2012 and transformed the school into a pioneering centre for business education and research that shaped its evolution as a key player on the global scene.
Under Ali's leadership, UVic launched PhD and Master of Global Business (MGB) degree programs, sharpened its focus on sustainability and social responsibility, earned the prestigious AACSB and EQUIS accreditations, significantly expanded international operations, designed unique double degrees with partner schools, and doubled the size of its student body. He created the school's board of advisers to establish a critical link with the local business community, and initiated the widely recognized Distinguished Entrepreneur of the Year Award (DEYA). Ali was instrumental in designing the MBA program in the early 1990s, and facilitated the naming of the Gustavson School and the Gill Graduate School.
Throughout his tenure, Ali remained an active researcher, leading the GLOBE project and inspiring countless others. He taught in MBA, PhD and executive programs throughout the world, with a passion that ignited students, alumni and business leaders alike. Ali had a unique ability to inspire others to dream with him, motivate and empower each person to tap into their undiscovered potential and dare to step out of their comfort zone to achieve that dream, get people to collaborate with each other even when they had radically different worldviews, celebrate togetherness and aspire to the next summit. With patience, active listening, trust, caring and respect, he modeled the way for us to relate to each other and earned the enthusiastic support and commitment of the business community.
We were truly fortunate to have had Ali as a leader, colleague and friend. He was a personification of warmth and affection with a generosity of spirit that drew people to him. His authenticity and humility, infused with a sense of adventure, goodwill and humour, made him an anchor and a compass for our own well-being and growth. We were amazed by his seemingly unlimited energy and his capacity for work, and moved by his kindness and thoughtfulness. He had time for every one of us and we were guaranteed wise counsel and morale-boosting support any time we needed it. He lifted all of us who walked with him—we became more than we ourselves thought possible.
His impact continues to be seen in ways large and small, across programs and in the lives of people. We are inexpressibly grateful for the genuine servant leadership, ambitious vision, and innovative perspectives that Ali epitomized. We mourn his loss and celebrate his leadership and friendship.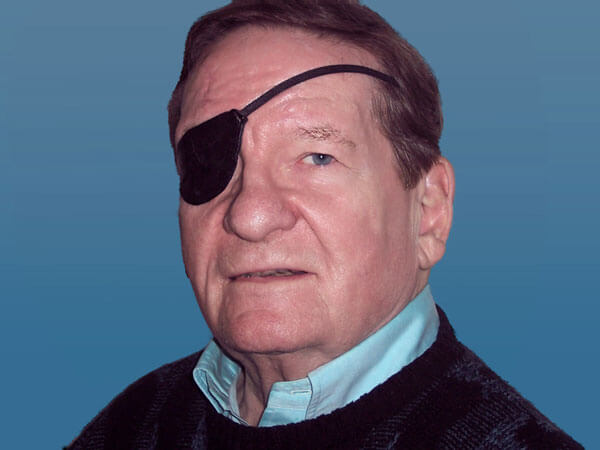 Robert J. House
Trained in that great tradition of leadership studies at the Ohio State University, where he received his Ph.D. in management in 1960, the late Robert J. House was one of the foremost experts on leadership across cultures. The principal investigator, and founder in the early 1990s, of the Global Leadership and Organizational Behavior Effectiveness Research Program (GLOBE), he had visited close to 40 countries during the course of the investigation. The GLOBE project, divided into multiple phases, has published 3 books—one examining culture and leadership in 62 societies; the second taking a more in-depth look at 25 of those societies; and a third book examining strategic leadership behaviours and effectiveness for CEO's based on data from 24 countries. The project has succeeded at providing a valuable resource for managers doing business in other countries and serves as a rich source of information for anyone interested in understanding how leadership grows in different cultural grounds.
In addition to his work developing GLOBE, House is best known for his creation of the Path-Goal Theory of Leader Effectiveness, which he developed in 1971 and revised in 1996. House described the essence of the theory as "the meta proposition that leaders, to be effective, engage in behaviors that complement subordinates' environments and abilities in a manner that compensates for deficiencies and is instrumental to subordinate satisfaction and individual and work unit performance."1 The theory, which has been widely studied, also led House to the development, in 1976, of his well-known theory of Charismatic Leadership.
House's refreshing ability to analyze and revise his own work twenty-five years later, is illustrative of his approach. He quotes D.O. Hebb's maxim that "a good theory is one that holds together long enough to get you to a better theory," then continues to reflect that, "the virtue of internalizing the spirit of these assertions is that if one does so one will never be compelled to defend one's own theory, which inevitably will be shown to be false."2
A prolific writer, House had authored more than 130 journal articles, which have been reprinted in numerous anthologies. He was a cofounder of the premier leadership journal, Leadership Quarterly, where he also served as executive editor, and had received numerous awards throughout his career. He was a Fellow in the Academy of Management, the American Psychological Association, and the Society for Industrial/Organizational Psychology.
Robert House was honored with the International Leadership Association's Lifetime Achievement Award on October 28th, 2011.
June 16, 1932 – November 1, 2011 by Mary (House) & Mike Goldman, with permission.
Professor Robert J. House received his Ph.D. degree in Management from Ohio State University, June 1960. He went on to hold faculty appointments at Ohio State University, University of Michigan and City University of New York. He joined the University of Toronto in 1973 as Shell Professor of Organizational Behavior, and was pivotal in the establishment of the school's PhD program. From 1986 to 1988 House was the Secretary of State Professor of Organizational Effectiveness at the Rotman School of Management. In 1988 he was appointed the Joseph Frank Bernstein Professor Endowed Chair of Organization Studies at the Wharton School of the University of Pennsylvania.
House's many articles have been reprinted in numerous anthologies. He is a cofounder of the premier leadership journal, Leadership Quarterly, where he also served as executive editor. House received the Award for Distinguished Scholarly Contribution to Management, and four awards for outstanding publications. The awards were conferred by the Academy of Management and the Canadian Association of Administrative Sciences. He has also authored two papers, which are Scientific Citations Classics.
House was the Principle Investigator and Founder of the Global Leadership and Organizational Behavior Effectiveness (GLOBE) Research Program from 1993 through 2003. Among his major contributions is that he founded a non-profit foundation to sustain the GLOBE Project beyond his tenure including a board of directors and a constitution. During this time he visited universities in 38 countries. He has also been a visiting scholar or visiting professor at 14 universities, most of which are in Europe or Asia.
He is a Fellow of the Academy of Management, American Psychological Association, and Society for Industrial/Organizational Psychology. He has served as chairperson of the Academy of Management Division of Organizational Behavior (1972-73) and President of the Administrative Science Association of Canada (1985-86).
House's major research interests are the role of personality traits and motives as they relate to effective leadership and organizational performance, power and personality in organizations, leadership, and the implications of cross-cultural variation for effective leadership and organizational performance. For his contributions and friendship, he will be remembered fondly by his colleagues and friends around the world.
Bob's heart gave up on November 1st. He will be sadly missed by his loving wife Tessa, his adult children, Danny, Tim and Mary, his grandchildren, Ken, James, Gabe, Jessica and Jared, and his two sisters, Mary Lou and Diane.